According to a recent survey, 85% of Americans use coupons, whether in paper or digital form. In addition, 75% actually expect a discount on their purchase as opposed to paying full price. If you're not yet using coupons because you're not quite sure how it all works, here's a quick rundown on everything you need to know to get started.
Where to Look for Coupons
There are a number of places to look for coupons these days, whether in paper form or online. Here some of the places you should be looking:
The Sunday paper — Probably the most "old-fashioned" way of couponing involves getting the Sunday paper and checking for coupon inserts. The cost of a subscription could very well pay off if you actually use any of the coupons. It just takes about an hour or less to look through them, clip them and stick them in your wallet so you have them handy on your next shopping trip. If you don't want to commit to a subscription, you may be able to purchase the paper on Sunday mornings at your local grocery store.
In-store — Sometimes retailers apply adhesive coupons to their products that you can unpeel and use instantly. This encourages shoppers to use that brand as opposed to the neighboring competitor's on the shelf.
Coupon websites — Some websites exist specifically for the sake of providing coupons that you can either print from the internet or load to your store loyalty cards.
Online promo codes — Promo codes are codes you enter during the checkout process when making a purchase online. A simple internet search for available promo codes could knock a few dollars or more off your bill.
P&G everyday — This is one of the best, most popular websites for couponing. In addition to printable and digital coupons, it offers tips for using products, handpicked offers and reviews to help you decide whether to purchase an item. Considering the number of name brands P&G has in its portfolio, someone could save a fair amount of money on their grocery bill by checking P&G everyday before a trip to the store.
Grocer websites and apps — In today's digital age, most popular retailers have websites that allow you to download coupons (sometimes called eCoupons) to your store loyalty card. Getting into the practice of checking a store's website or app before heading out on a shopping trip could be worthwhile financially. If you forget, there may even be eCoupons advertised throughout the store, so you can quickly log in with your smartphone, apply the offer to your loyalty card and save at checkout.
Sponsored: Cook healthy, delicious dinners with Paleo, Gluten-Free, Vegan and more. Now offering breakfast, lunch & snacks. Click the banner below!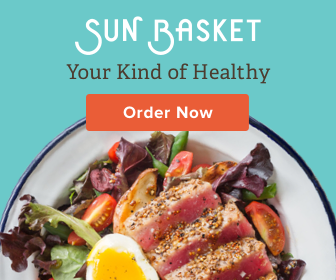 Cash-back websites and apps — Look for "cash "back" websites, which can be great sources for getting rebates on your purchases. By using these sites as sort of a "middle man" when you make a purchase, you can save a significant amount of money.
With your receipt —Your receipt may be printed with a few coupons attached to it for products you bought that day, but for use during a future shopping trip. Always check your receipt before throwing it away.
Manufacturer websites — It takes a little bit of time, but if you make a shopping list and look up each of the manufacturers on your list, you may find that there are coupons for the product right on their website that you can print at home. You may have to provide your email, but that's the only catch.
How to Organize Your Coupons
Coupons are worthless if you forget to use them during the checkout process. You need to make sure they're readily available and easily accessible when you need them. The best organization method for you will depend on your shopping habits and whether you use more paper coupons or digital. Here are a few organizational tips:
Store coupons in an alphabetized coupon organizer or a simple envelope instead of in a loose pile on the counter-top. Or you can have separate envelopes for each category (such as one envelope for refrigerated items, one for frozen items, one for produce, etc.).
Keep your paper coupons located with or nearby your shopping list. That way, while you're making your list, you can skim through your coupons to see if there are any coupons for the products you intend to purchase.
Regularly weed out the expired coupons from your coupon pile. Having to weed through a pile of worthless coupons can make couponing frustrating and time consuming.
Use a site like P&G everyday that lets you organize your coupons online or digitally links them to your loyalty card where you shop.
For digital coupons from your store's website, you should be able to simply put a check mark next to them and have them automatically linked to your loyalty card until they expire.
How to Get the Most Bang for Your Buck
Obviously, it is a smart choice to use coupons, but the most savvy shoppers take it even further. Here are a few tips for maximizing your coupon savings:
Scan your retailer's website for sales, and see if you have coupons for any of the on-sale items for extra savings.
Make sure you have access to your coupons no matter where you are. Unexpected shopping trips happen, and you don't want to miss a deal because you don't have your coupons with you.
Shop at stores that reward you for using coupons by offering double-coupon days. They may have a limit as to how many you can use, but turning a $1 coupon into a $2 coupon can significantly reduce your grocery bill.
The amount of money that couponing can save you depends on how much time you're willing to invest in it. In addition to using coupons, you should also investigate what the coupon policies are at the stores you shop at most often. Doing so can possibly you cut your grocery bill in half.