Do you find yourself reminiscing for the old days? Those days when your only responsibility was making it to your college class, hanging with your friends, drinking beer and watching a movie in your dorm room? Although time may have passed and your journeys took you on different paths, you may feel nostalgia for the bond you shared with your friends. Do you wish you could reconnect with your old friends but don't know how to go about it? Thankfully technology in the 21st century has made it easier than ever before. Here are 5 simple ways you can reconnect with your old friends today.
1. Facebook Message
Facebook is the #1 social media platform in the world today, with over 728 million daily users. Everyone and their mom (and grandma) is on Facebook today, which makes it the first place I suggest searching for that old college friend of yours. You can search by name if you don't have their email address. Just beware that depending on the name, you could pull up a lot of search results. Try filtering for the city they live in, college they went to, company they work for, etc. The more details you have the better. If you're able to find the person you are looking for, add them as a friend and shoot them a message. People get married and change their last name, so if you still can't find them, try this next step.
2. Classmates.com
Classmates.com is the #1 resource to finding your old high school friends. It's the largest directory of high school and class lists, and even gives you the ability to search by maiden name. Simply find your high school, and search for your old friend by name. Once you find the person you are looking for, you can easily see what they've been up to, view pictures, and chat with them. They even have digital yearbooks, so you and your friends can take a walk down memory lane.
Sponsored: Find High School Alumni, Yearbooks & Reunions on Classmates.com: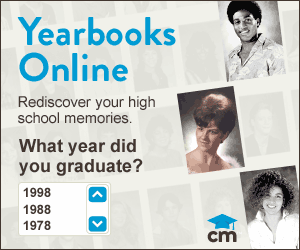 3. Email
Everyone has an email address these days and it's likely that you have your friends' email addresses somewhere. I typically find email addresses that I didn't know I had by doing a quick search in Gmail. If you've ever emailed someone, or been copied on an email with someone, it's likely saved. Just do a quick search for their name in the search bar, or start typing their name in the "To:" section of a new email draft and it should populate. Then just shoot them a message to start the conversation and see what they've been up to!

4. Use Your Phone
Another option is simply picking up the phone and calling the person you want to reconnect with. Easy as that! If calling people isn't your thing, (it's 2019, I completely understand), then just shoot them a quick text.
5. Find a public database
If you'd like to reach out via phone but don't have their phone number, do a quick Google Search. There are many sites and databases that share phone numbers as public record. If no luck there, reach out to city hall or the municipal government of the city your friend last lived in. It may take some time, but you should get details regarding their current phone number and address.