Almost every guy in the world needs to shave unless they allow their facial hair to grow uncontrollably. And since many man have to shave, they need the tools to do it with, such as a razor, clippers, shaving cream, and aftershave, for some. Most of these tools do not last forever. For instance, the blade will become dull, and the cream and aftershave will run out. So, what does a man do when this happens? First, he sighs and grumbles because he's too busy or unmotivated to go out and get them. Second, he tells his wife or girlfriend to pick it all up for him. Of course, there are details in that request, which women often do not truly understand since only a man knows what he needs for his face.
So, what is the solution to the problem of running out of the tools for a good shave? Buy it online.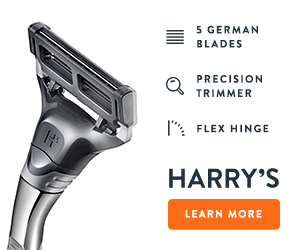 Yes, when you order the razor, cream/gel, and aftershave online you don't ever have to worry about going out anywhere for it. You can set up a reminder on your phone or computer that it's been 2, 3, or 4 weeks since you're last order and get it delivered even before you run out. What's even better is that the exact same shaver and products can be ordered repeatedly, so there is no chance that the incorrect ones will be purchased. A mom, wife, or girlfriend can place the order easily and quickly.
The savings with purchasing a shaving set online cannot be denied. Instead of driving to your local store, you can save the gas and any parking costs by ordering online. You literally don't have to go anywhere, as long as you have your mobile device. You can simply bring up the website, find your last order, or create an order, and purchase it. In just a few days, the tools your man needs will be at his front door ready for him to use.
Presenting the Present
If you're looking for a special gift, a shaving set is it. Your man will love Harry's, and you will too when you see how quality and attractiveness of the set. Many sets are available, so he can have exactly what he likes for shaving. In addition, you can have it engraved.
Every single morning he can open the box with his shaver and products and be reminded of you and your thoughtfulness. It's a great way to start the day
LadyLives has affiliate partnerships and may get a share of the revenue from your purchase.