Welcome to a world full of cool and imaginative ideas when it comes to home improvement projects! Use this article full of creative and innovative ideas as a guide to optimizing the space in your house when you are considering how to plan your next dream home improvement project.
If you are already planning a home renovation or a small remodel this summer, go ahead and consider some of these unique ideas to organize your home. The point of any renovation or remodel is to make something better, and with these ideas you can really ensure you will get a house that works better for you and your family while optimizing the house space you already own.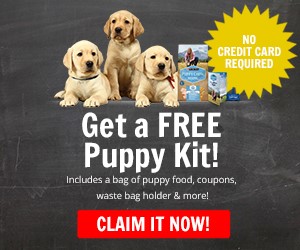 Turn your walls into interactive and living spaces. Magnetic walls are strong enough to hold your TV and sturdy shelves! They are large panels that can be installed during renovation or a remodel freeing up floor space. Chalkboard paint is an imaginative way to communicate with your family or turn a wall into part of the kids daily art routine. A completely unique way to go green and start towards your own sustainability at home is by implementing a partial or full green living wall. The green vertical walls include soil typically to keep greenery growing and they include their own integrated water system.
Take advantage of the dead space in your home by remodeling it into creative storage space. One innovative idea is to install a platform floor in one room. It's a fabulous place to hide all your stuff and the space doubles as a guestroom, bedroom or office. If the platform is built high enough, it can also become a bed. Take advantage of the empty space underneath the steps of the staircases by installing built in bookshelves or shoe racks that slide out.
Take your kitchen and start making it work for you. Use pull out cabinets on wheels that slide underneath a flat counter top you install to double your kitchen counter space that instantly becomes usable. Find dead space at the bottom of a wall or the end of your kitchen island and install a built-in wine rack to optimize space. Add a mini-fridge underneath your cabinets or into your island to store drinks, beer and extra snacks. Add chutes in the wall of the kitchen for recycling and trash. This idea is genius for people tired of garbage smelling or piling up!
Install accordion glass doors or windows to enjoy the great outdoors from inside the comforts of your own home. This home characteristic is enticing for those fall evenings as well as becoming the perfect open space combining the elegance of a dinner party with the fun outside barbeque for entertaining guests. Another way to enjoy the great outdoors from inside is to trade the same ceiling you've gazed at for years in for a star-gazing sunroof instead. The sunroof can be a great addition in your living room or the bedrooms.
Turn your fireplace into much more than just a fireplace. Add built-in seating to the frame of the fireplace. You may want to leave bare or customize for a reading nook with cushioned seats. Another idea is to build a fireplace that is dual-sided and functional for the two rooms it is between (for example, the master bedroom and bathroom). The two-sided warmth will give any master suite or home area a truly unique, elegant look. If you are tired of the plain old red brick look, whitewash the bricks or paint them with a bright color that pops to revitalize the fireplace!
There is dead space all over every residential property and when you are looking to turn your house into a better home for you and your family, then utilizing the space not being used is the most cost-effective way to make the most out of your time and money. Be sure to take the time to figure out what is going to make you the happiest (since you most likely manage the entire house) and what will help your family run the smoothest. For instance, if your closets are overflowing with shoes and the kids can't ever find them, then installing additional shoe spaces is smart. If you do not drink wine, then installing a wine rack is pretty useless and a waste of money and space. What are the needs of your family? What cries for more storage in your home?
Use this information to lead the way towards your dream remodel that is just right for you and your family's lifestyle.