You definitely know about Betty Crocker and Pillsbury. You either know about them, love them and use their recipes regularly, or you know about them but have yet to try their recipes. Short on time? No problem – Betty Crocker and Pillsbury can provide everything you need to cook amazing and nutritious meals quickly.
If your life is anything like mine, it can be hectic!
As a mom of 4 kids, with a full-time job, getting recipes from Betty Crocker and Pillsbury has saved me more times than I care to admit! As if these aren't reasons enough to love these classic brands, here are three brand new ways Betty Crocker and Pillsbury are changing the home-cooking game.
Kitchen-Tested Recipes
Betty Crocker has added 400-calorie slow-cooker dinners, warm dessert recipes and dump-and-go dinners that can be made with just a few ingredients! These are just few of the many delicious recipes they have to choose from when you sign-up for their free email newsletter!
Sponsored: Betty Crocker's FREE email delivers the best of Betty's 15,000 kitchen-tested recipes, how-tos and more — straight to your inbox! PLUS, get up to $250 per year in coupons savings and access to FREE samples (quantities limited, one per member).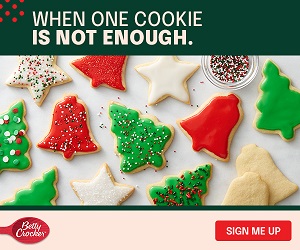 Recipe Variety
Second, as mentioned already, the variety of delicious recipes both Betty Crocker and Pillsbury have to offer are unique and useful.
Pillsbury offers easy restaurant copy-cat recipes, borderline-genius crescent desserts and 5-ingredient dinners under $5 per serving!
Sponsored: Sign up for Pillsbury's FREE emails to receive up to $250 in yearly coupons, access to free product samples (quantities limited, one per member) and the easiest recipes sent right to your inbox.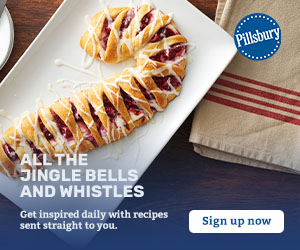 Convenience!
Third, both Betty Crocker and Pillsbury recipes are very easy to cook on a nightly basis. The simple step-by-step recipes guide you through everything you need to do. I know exactly how long each meal will take to cook AND I'm not wasting ingredients because Betty Crocker and Pillsbury tell me just what I need for each recipe.
Do yourself a favor and sign-up now for both the Betty Crocker and Pillsbury recipe newsletters!